Stirling Engine microCHP Generators
What is microCHP Stirling engine technology?
A Stirling engine operates via external combustion; this means that all its heat flows in and out through the engine wall. The engine encloses a fixed quantity of permanently gaseous fluid such as helium or air. This operates by expanding and contracting the hot and cold gas, driving the pistons creating a mechanical cycle. There are 2 pistons involved: a 'Displacer piston' and a 'Working piston'.
Performance and reliability are generally higher than internal combustion engines, but the domestic systems currently available have an extremely low efficiency of between 6-8%, so there is a chance that they could actually increase CO2 emissions in the US if replacing a high efficiency condensing boiler.
Stirling Engine for a microCHP boiler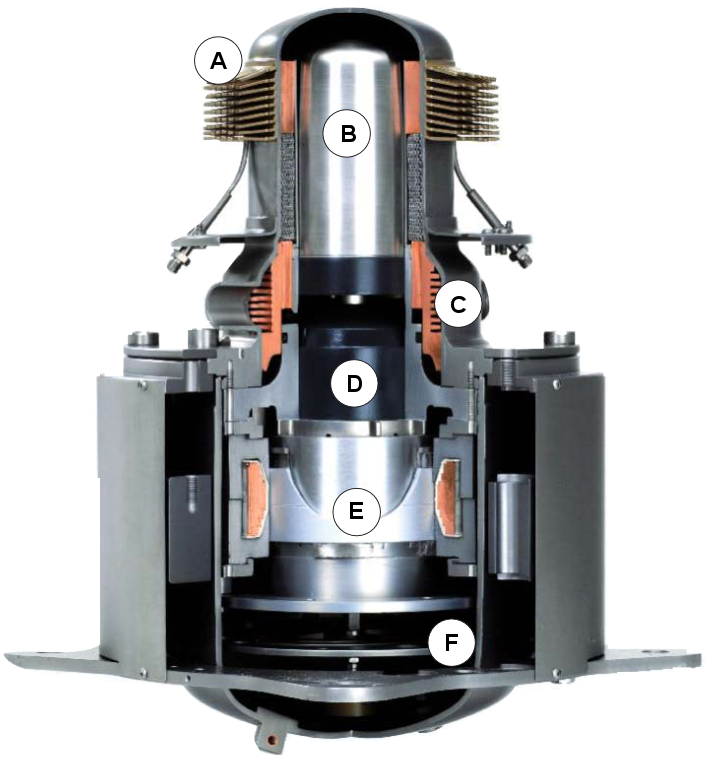 A - Hot Area B - Displacer Piston C - Cold Area D - Working Piston E - Power Generation F - Cylinder Retriever
Stirling Engine Diagram